At Our Lady of Lourdes Catholic School, we pride ourselves on the strong partnership that exists among the home, the school and the parish.
The learning community of Our Lady of Lourdes Catholic School thoughtfully maintains a safe and caring environment wherein all students develop their learning potential. Literacy and numeracy skills are a central focus as are faith development, the arts, social justice and athletics. Together, all of these aid in developing the character attributes that are the hallmark of caring and creative citizens.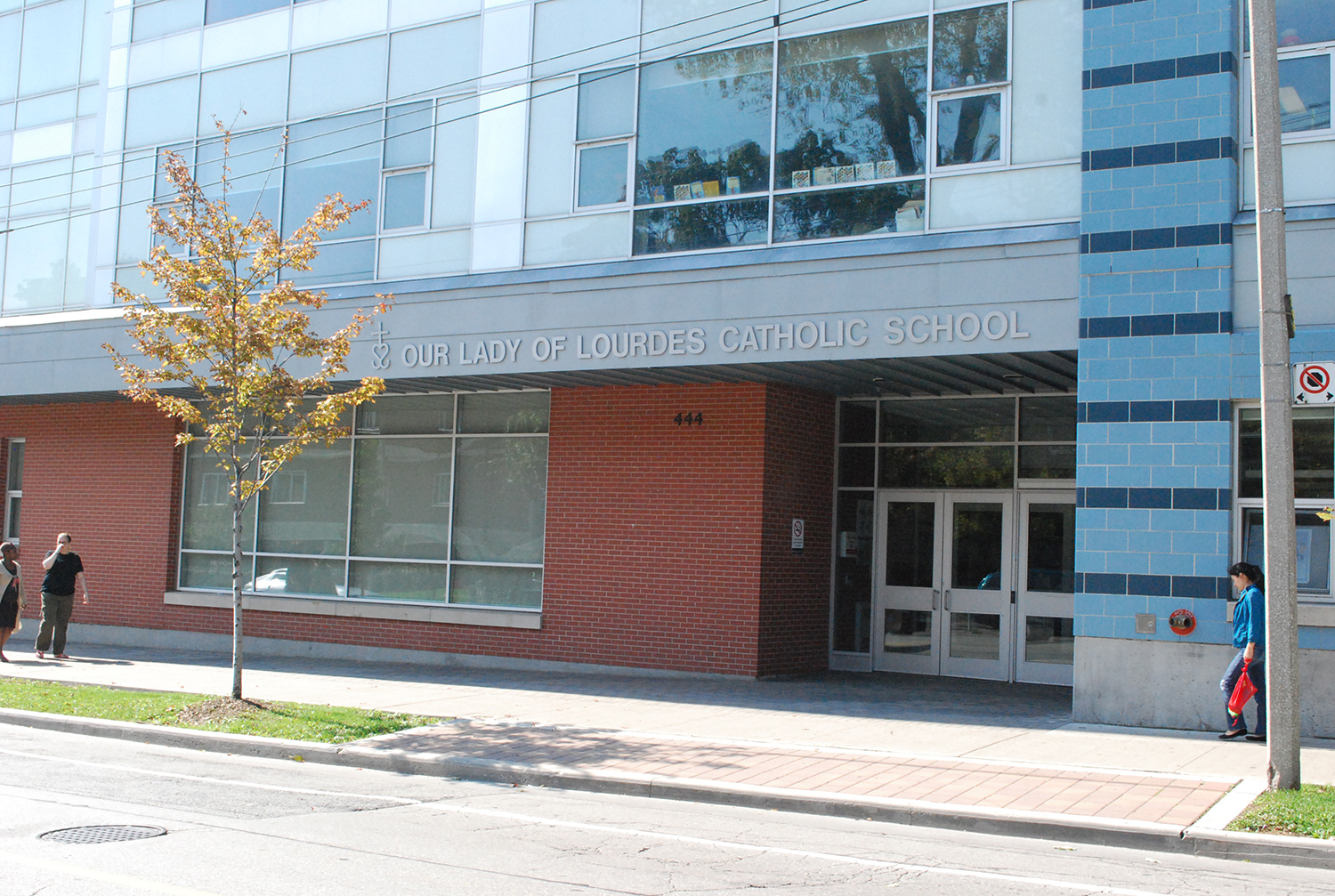 How We Meet the Diverse Needs of Our Students
Some key points:
Rich Math and Literacy

The Arts

Athletics

Clubs

Technology
Within the framework of an integrated curriculum, Our Lady of Lourdes Catholic School is committed to providing the necessary opportunities, supports and resources to help our students further their comprehension, vocabulary and problem solving skills across the curriculum.
Our Lady of Lourdes Catholic School's approach to teaching and learning recognizes the diverse strengths and needs of our students creating an atmosphere which is truly vibrant and creative, thoughtful and purposeful.
Grades: Junior Kindergarten - Grade 8

Board: Toronto Catholic District School Board (TCDSB)

Enrolment: 642

Founded: 1910, moved to its current location in 1989, new facilities in 2005
Safe School & Bullying Prevention Strategies
Code of Behaviour

Roots of Empathy Program

Social Skills in class programs

P.A.L.S. – Playground Activity Leaders In School
FDK program implemented in 2011

Before and After School program 4 and 5 year olds January 2014
Health Action Team:

Promotes mental health awareness initiatives, the promotion of healthy eating and daily physical activity exercises

Mental health intervention programs

Nutrition program

Skate lending library

Ryerson Nursing Student

Active Transport (walk to school program)
Very diverse community, both culturally and from a socio-economic standpoint

Arts are actively pursued and experienced

Access to numerous after school programs

Wide and varied community links – UCC, Manulife Tutoring, School of Toronto Dance, OISE, Mattamy Athletic Centre, George Brown, Ryerson

YMCA Youth Exchange – Deline, N.W.T. January 2014

Over 130 active volunteers in the school