Donations made to schools within the Toronto Catholic District School Board (TCDSB) are used to enhance local fundraising efforts, which enhance school initiatives not funded through Ministry of Education grants.
All donations are eligible for an official donation receipt for tax purposes. SchoolCash Online is the preferred method to donate.
How to Give to the TCDSB and Schools
Watch this step-by-step video guide​ on how to donate to TCDSB and schools.
Alternatively, you can follow the steps listed below:
Please Sign In, or Register.

Select the Items tab and then click the Make A Donation button.

Select the Amount of the donation, or enter in a custom value.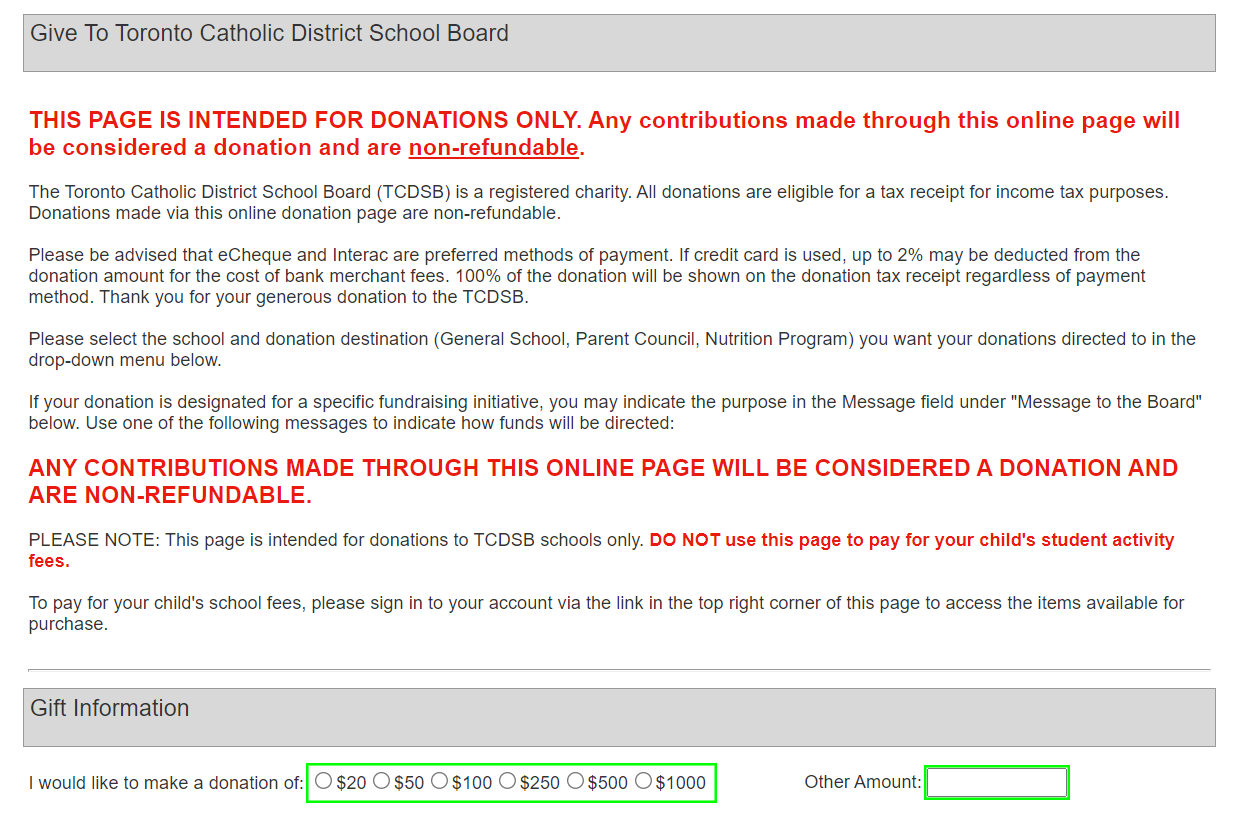 In the Fund Destination drop down, select Your Child's School and desired school funding program:


a) School Donation (General School Donations)

b) Parent Council Donation

c) School Nutrition Program Donation

In the Message to School Board field box, type in the reason for the donation. Some examples include, but not limited to:


a) Nutrition Program – Jane Doe

b) Skip for Life Fundraiser – Johnny Smith

c) New School Playground – Frank Hammer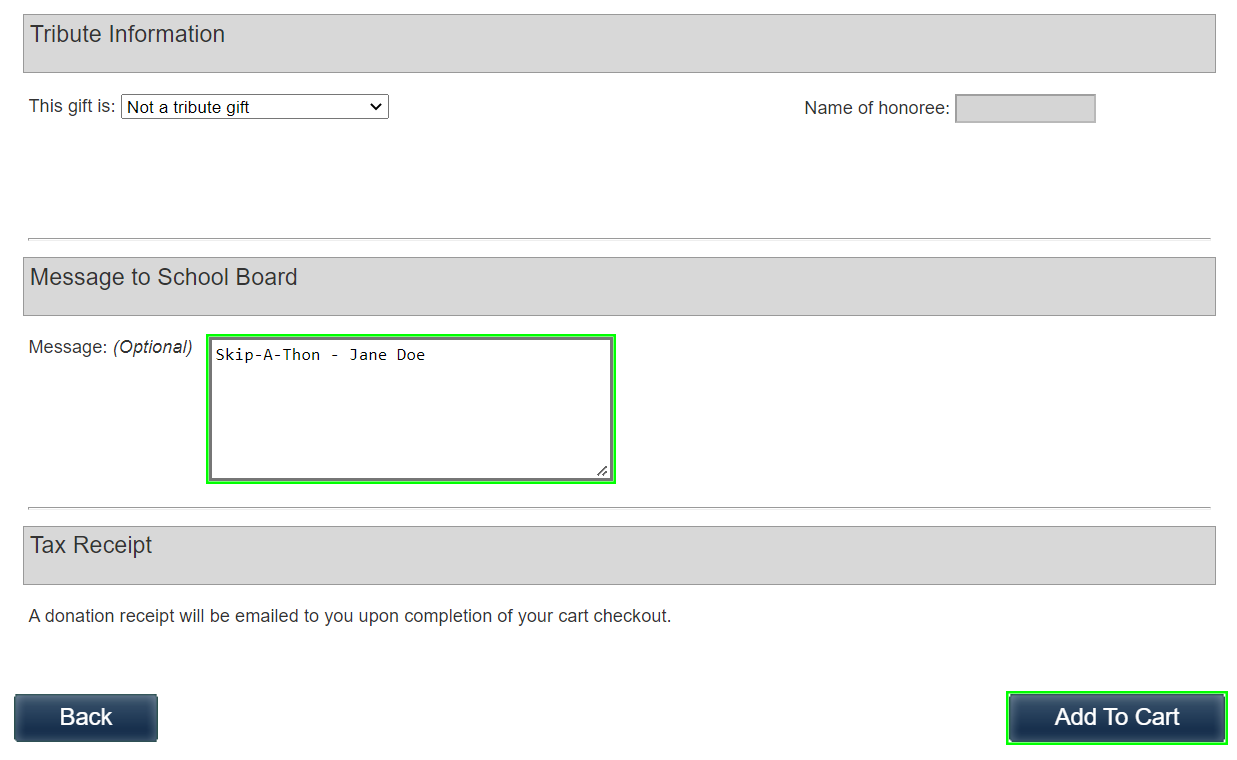 How to Donate as a Corporation or Guest
In order to donate as a corporation, and get a tax receipt in the name of the corporation, you would need to sign out of your personal account and donate as a guest. You would need to donate from a credit card that is in the name of the corporation, in order to get the tax receipt issued in the name of the corporation.
Use the steps in the following document to check out as a corporation/guest: