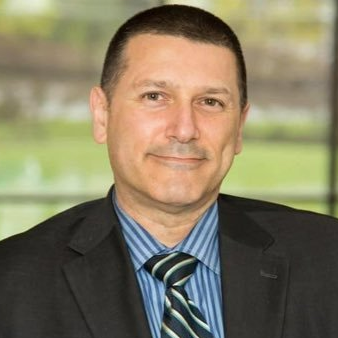 Frank D'Amico is the Toronto Catholic District School Board (TCDSB) Trustee for Ward 6. First elected in 2010, Frank has served in many roles within the TCDSB, including as Vice-Chair of the Board three times and Chair of the Board for one month in May 2022. In his 12 years as a TCDSB Trustee, he has chaired four balanced billion-dollar budgets.
Frank's passion lies in Special Education, and he was appointed to the Special Education Advisory Committee (SEAC) in 2010 for a 4-year term. Frank is also a member of the Angel Foundation for Learning (AFL), where they serve over 45,000 nutritious meals each day, distribute bursaries and awards, and serve the neediest of our students.
In his career as a Trustee, Frank has also served on the Safe Schools Committee, Ontario Catholic School Trustees Association, including a term as Chair of the Association's Communication Committee, the Police Joint Task forces, and in a variety of roles which actively engage students, families, and community members.
Frank is very active in his community, where he is a 4th Degree Member of the Knights of Columbus, a regular member of the Royal Canadian Legion, branch number 31, Treasurer of Police Community Partnership 13 Division, and sits on the Community Safety Task Force which reports directly to the Toronto Police Services Board.
Currently, Frank is employed as a Canadian Forces soldier, where he has been proudly serving his country for over two decades. In that time, among other awards, Frank has earned his Canadian Decoration, One Brigade Commander's Commendation, Two Land Force Central Area Commander's Commendations and the Queen Elizabeth II Diamond Jubilee Medal, Most recently, he has been supporting the COVID-19 operation of helping to return Canadians home from abroad.
Anne Marie D'Amico Day of Kindness and Love
The TCDSB celebrates the Anne Marie D'Amico Day of Kindness and Love every year on April 23.
Watch my interview with Omni Television (login required) to learn more about this day.