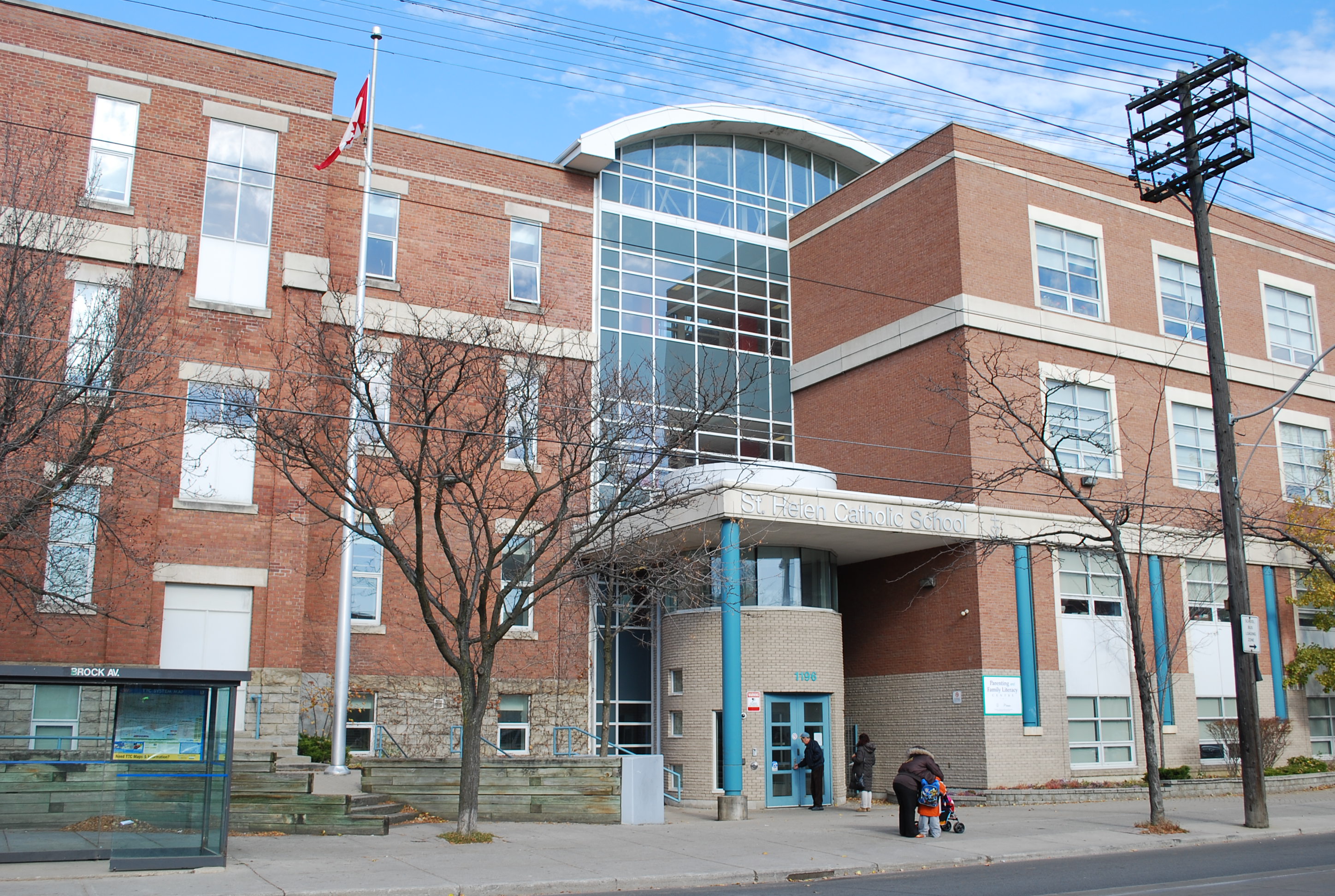 St. Helen Catholic School serves approximately 500 students from Kindergarten/ Early Learning Program to Grade 8. St. Helen Catholic School was established in the Toronto area in 1852. It has been situated at 1196 College Street for the past 100 years. In 1994, a new building was erected in conjunction with the original 1914 building which was refurbished. The architecture and design of our new school has won awards from the Ontario Architectural Conservancy and the Ontario Historical Society.
St. Helen School serves the area of Brockton Village within the Toronto Catholic District School Board (TCDSB). We welcome families and children of varying backgrounds to our school community. Parents and guardians are invited to our school events including our monthly Mass celebrations at St. Helen's Church.
Our academic program is designed from the Ontario Curriculum and the Ontario Catholic Graduate Expectations. Links to each grade level and subject area can be found on the Ministry of Education website.
As well, a wide range of co-curricular activities and programs are offered either throughout the year or at various times during the school year.
Co-Curricular Activities and Special Programs Offered:
Student Leaders - fundraisers, school dances, assemblies, treat days, spirit days, Santa photos, community outreach and social justice initiatives

Organized Team Sports - volleyball, soccer, basketball, cross country, track & field

Christmas and Spring Concerts

Peacekeepers

Rosary Club

Health Action Team

Green Team

School Choir

W5H Team

Me to We Leadership Program

Book Fair

Focus on Technology - To prepare students for the 21st Century

International Languages Program - Portuguese is taught to all students during the school day

Nutrition Program

Parenting and Family Literacy Centre for Parents/Caregivers and children from birth to 6 years of age

Dovercourt Boys' and Girls' Club After-School Program

Immaculata Child Care and Before/After-School Programs Serving students ages 2 to 12 years

Portuguese After-School Classes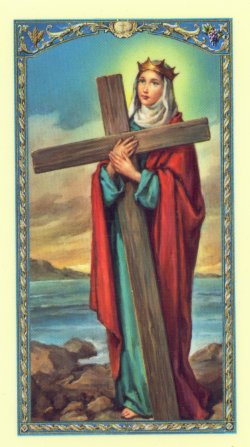 Our patron saint is Saint Helen. Saint Helen was an empress who became a Christian late in life. Her faith and piety had a good influence on her son Constantine, the first Christian Emperor. She used her wealth for charity and in building churches. When the Emperor planned to build a church on Mount Calvary, Helen, at the age of eighty, began a journey to Jerusalem, hoping to find the true Holy Cross that Jesus died on.
Three crosses were found on Mount Calvary, together with the nails and the inscriptions. The three crosses were brought before a woman who was sick with an incurable disease. When the third cross touched the sick woman, she was perfectly cured. With great joy the Empress went about building a glorious church on Mount Calvary in which she placed the precious relic of the true Cross.
Our students are encouraged to learn from St. Helen's devotion to the Cross and to follow her example by becoming committed followers of our Lord Jesus.
Prayer
Lord Jesus Christ, You revealed Your Cross to St. Helen because You wanted to give us a great treasure. Grant, through her prayers, that the sacrifice made on that life giving wood may lead us to the rewards of everlasting life. Amen.