At St. Lawrence Catholic School, we pride ourselves on the strong partnership that exists among the home, the school and the parish.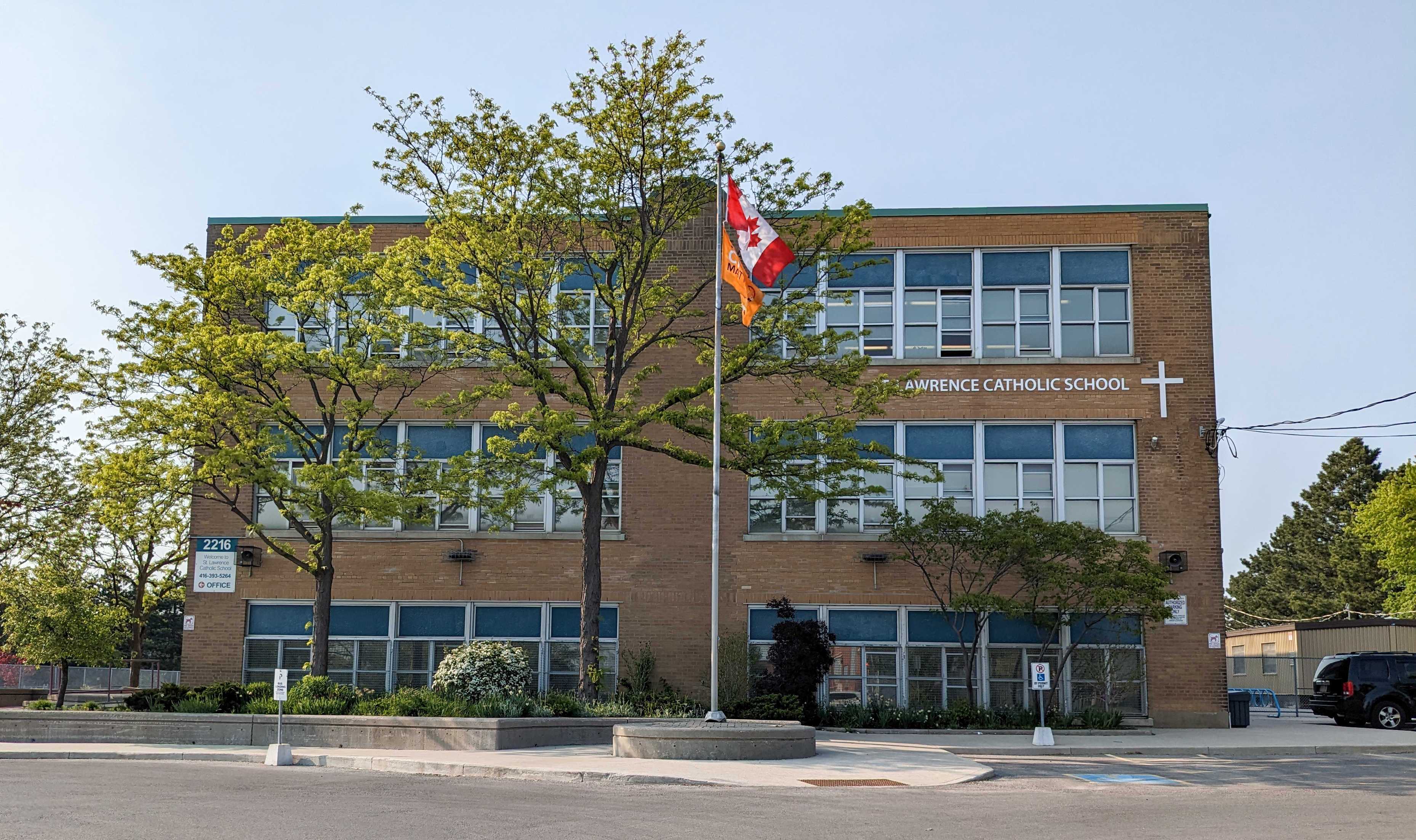 How We Meet the Diverse Needs of Our Students
St. Lawrence provides a learning environment where models of Gospel values and Catholic doctrines, teachings and beliefs are an integral part of the daily life of the school. Religious instruction, family life programs and values education provide students with a firm foundation in their faith development. The following are "living the faith" activities planned throughout the year: organizing liturgical celebrations, participating in food drives, ShareLife campaigns and performing for the sick and elderly in hospitals.
Our school is developing programs from junior kindergarten to grade 8 which are consistent with Ministry of Education documents. This also includes programs for the exceptional, special education, behavioral, multi-handicapped and English as a second language students. Programs consist of a combination of teacher-directed and student-directed instruction as well as large group, small group and individual instruction.
Computers in individual classrooms provide our students the opportunity to become computer literate and to integrate computer skills into their daily work. Hands on experiences with building materials and other mechanical devices provide our students from junior kindergarten to grade 8 with the opportunity to explore mathematical and scientific principles.
Our safe arrival program assists us in making sure all of our students are accounted for. Parents are asked to call the school in advance to inform us of their child's absence. If the school is not notified, St. Lawrence has a safe arrival policy of phoning parents.
The St. Lawrence code of student behavior has been developed by a committee of staff, students and parents. The co-operation of home, school and parish ensures our joint commitment to the development of a nurturing and caring community. The code of behavior is designed to set out expectations for students as well as to provide information for parents. It is included in our Parent/Student Handbook.
School History and Tradition
St. Lawrence is one of the most venerated martyrs of the Roman Catholic Church. He is known for his service to others, especially those in need. He is the patron saint of Rome, cooks and the poor.
St. Lawrence Catholic School was built in 1956. By 1962 the population had almost doubled and six classrooms were added. A second addition in 1966 included a double kindergarten room, a library and a gymnasium.
In August 1994, the first phase of the site improvement plan was completed. This included the widening of the bus lane and grading the front of the school to create a safe bus pickup zone.
St. Lawrence has a long tradition of welcoming new Canadians. At present, more than 37% of our student population were born outside of Canada and 43% of our students speak a language other than English in their homes. To meet the needs of our immigrant population, St. Lawrence has English as a second language (ESL) classes and a variety of special classes and services. Adult ESL classes have also been offered on the weekend at St. Lawrence and during the summer months.