Holy Spirit Catholic School is a school with "heart", a school where students receive an education in Literacy and Numeracy as well being taught to explore their own abilities and explore how these abilities can be shared with others. It is an extremely caring community where well being of all students is paramount. We are a community where no child is left behind for any reason.
Holy Spirit is also the site of creative innovation, a school that has won multiple Exemplary Practice Awards in the past years. It is also a school that, through the creativity of the staff, offers students the ability to explore dramatic arts, media studies, film production and the design of graphic novels.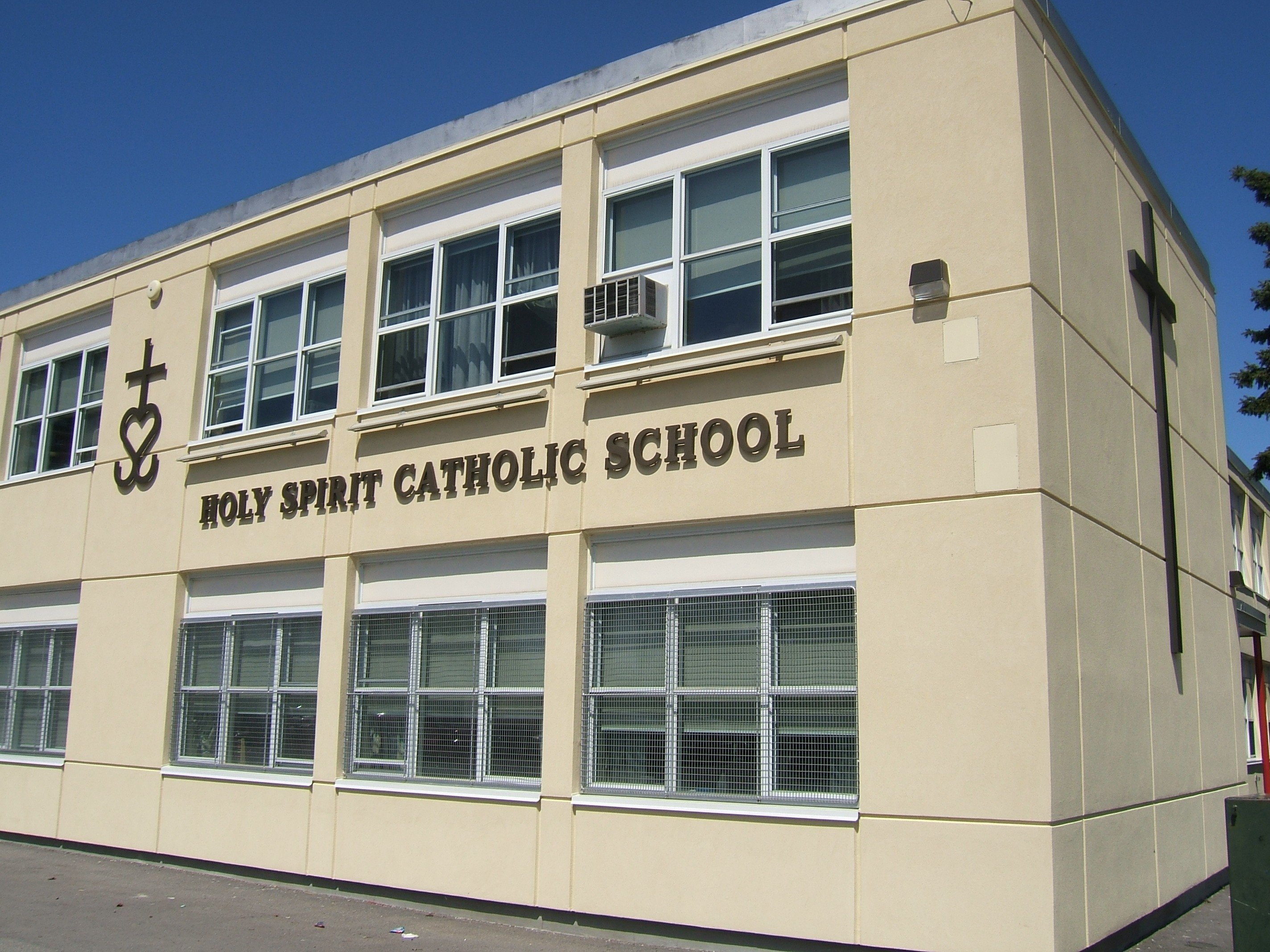 How We Meet the Diverse Needs of Our Students
At Holy Spirit, the professionalism, dynamism and diverse experience of our staff bring a rich and global dimension to our multicultural community. We aim to foster:
A safe, well-organized and inviting learning environment.

A Christian community formed by Catholic beliefs and values.

Effective communication between staff and parents.

An empowering atmosphere among the staff, between teachers and students, and among the students themselves.
Holy Spirit Catholic School recognizes that an education in the most enabling environment must be provided for all students. It is a shared responsibility among school, home, church and community to provide the opportunity for all students to achieve their maximum potential and strive to be the best they can be. To this end, we engage the support of all stakeholders in facilitating the spiritual, social, academic, physical and effective development of the students.
Besides the use of a balanced timetable, current resources and technology, we advocate the principle of integration and modification of programs to meet individual student needs and to ensure learning outcomes. Throughout the year, many opportunities are provided for students and parents to collaborate with teachers in collecting and reviewing assessment information for programming purposes.
In addition to the regular programs from kindergarten to grade 8, Holy Spirit Catholic School offers: enrichment opportunities for gifted students, special education classes for those with learning disabilities, the developmentally and the physically challenged, English as a Second Language for new Canadians, vocal music from junior kindergarten through grade 8, instrumental music for grades 7 to 8 and lessons for students with speech impediments.
Interdisciplinary resources, such as guidance, social work, psychology and educational consultation/assessments are also made available to the school. The school-based support process draws on the expertise of the interdisciplinary team and when necessary, utilizes the identification, placement and review committee (IPRC) to address the individual needs of students.
Students are always encouraged to express themselves through the use of technology including the Exemplary Award-Winning Comic Life Project wherein students created full feature graphic novels for younger grade students.