The Dante Accessibility Team received the Rick Hansen Foundation School Program (RHFSP) Difference Maker of the Year Award for their efforts in helping to make Dante Alighieri a more accessible and inclusive community.
As part of a school project, the Dante Accessibility Team created an educational video to raise awareness around accessibility and inclusion. The video titled "Exploring Speech To Text, Inclusion and Belonging" addresses information and communication barriers, technological barriers, and attitudinal barriers.
Flora Cifelli, Superintendent of Accessibility, presented the Dante Accessibility Team with a framed 2023 Difference Maker of the Year Award along with a $1000 cheque to Dante Alighieri Academy on behalf of the Rick Hansen Foundation community during an assembly and emphasized the importance of prioritizing accessibility in our everyday way of doing things.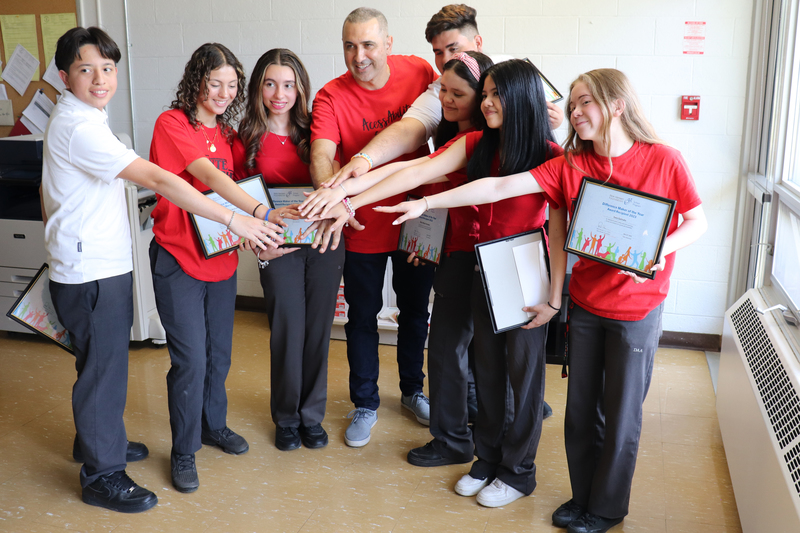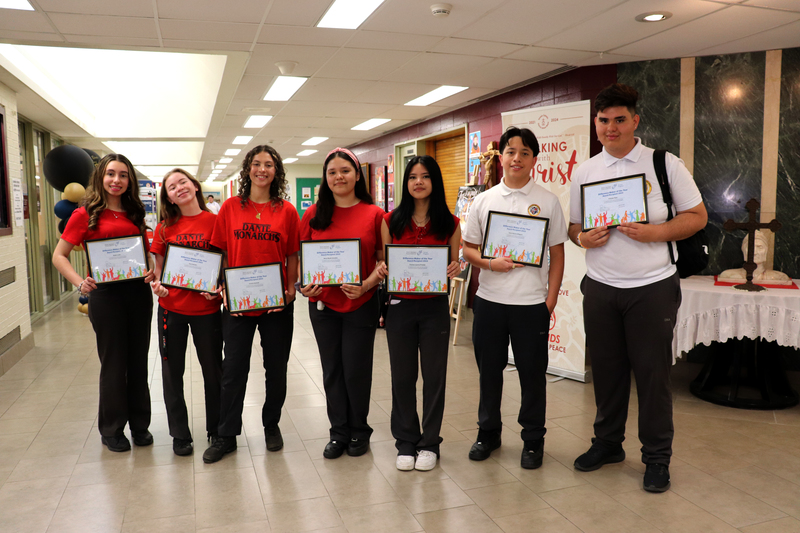 Photos by Joseph Vukman