The motto of St. Joseph's College School is "Congregavit nos in unum Christi amor" - "The love of Christ has gathered us together into one". This reflects a long tradition of educating young women by focusing on their intellectual, physical, social and creative abilities in a loving, Catholic, faith-filled environment. Respect for the rights and dignity of all and service to others are important in our daily lives.
The school is organized on a two-semester system. Specialty programs include: Gifted, Extended French, Rhythm and Movement, a sport-focused program in basketball, and Advanced Placement preparation in: Mathematics, Science, History and English. Enrichment opportunities as co-curricular activities are accessible to all students and provide experiences that are stimulating and challenging. In addition, we offer a Specialist High Skills Major (SHSM) in Health & Wellness. Graduates of St. Joseph's College School frequently return to the school and remark on how well-prepared they were for post-secondary studies.
Our school is a certified Eco-School at the Silver Level. Our community shows an ongoing commitment to the wellbeing of our environment through a comprehensive recycling and education program.
The success of our co-op program is enhanced by the resources accessible to us in our immediate community. Our students benefit from a rich variety of work experiences due to our proximity to the Bay Street business district, Queen's Park, Toronto hospitals, theatres, universities, colleges, museums, art galleries and many others.
Our location provides our students and teachers with unique opportunities. Being in the heart of Toronto and next door to the University of Toronto, the Royal Ontario Museum, and the Ontario Legislature, among others, allows teachers to enrich the curriculum.
St. Joseph's College School is a diverse and progressive community where every attempt is made to meet the needs of all students. We have provided over 155 years of tradition and excellence in the education of young women in Toronto and we invite any young woman who wishes to maximize her talents and leadership abilities to join our school community for her high school career!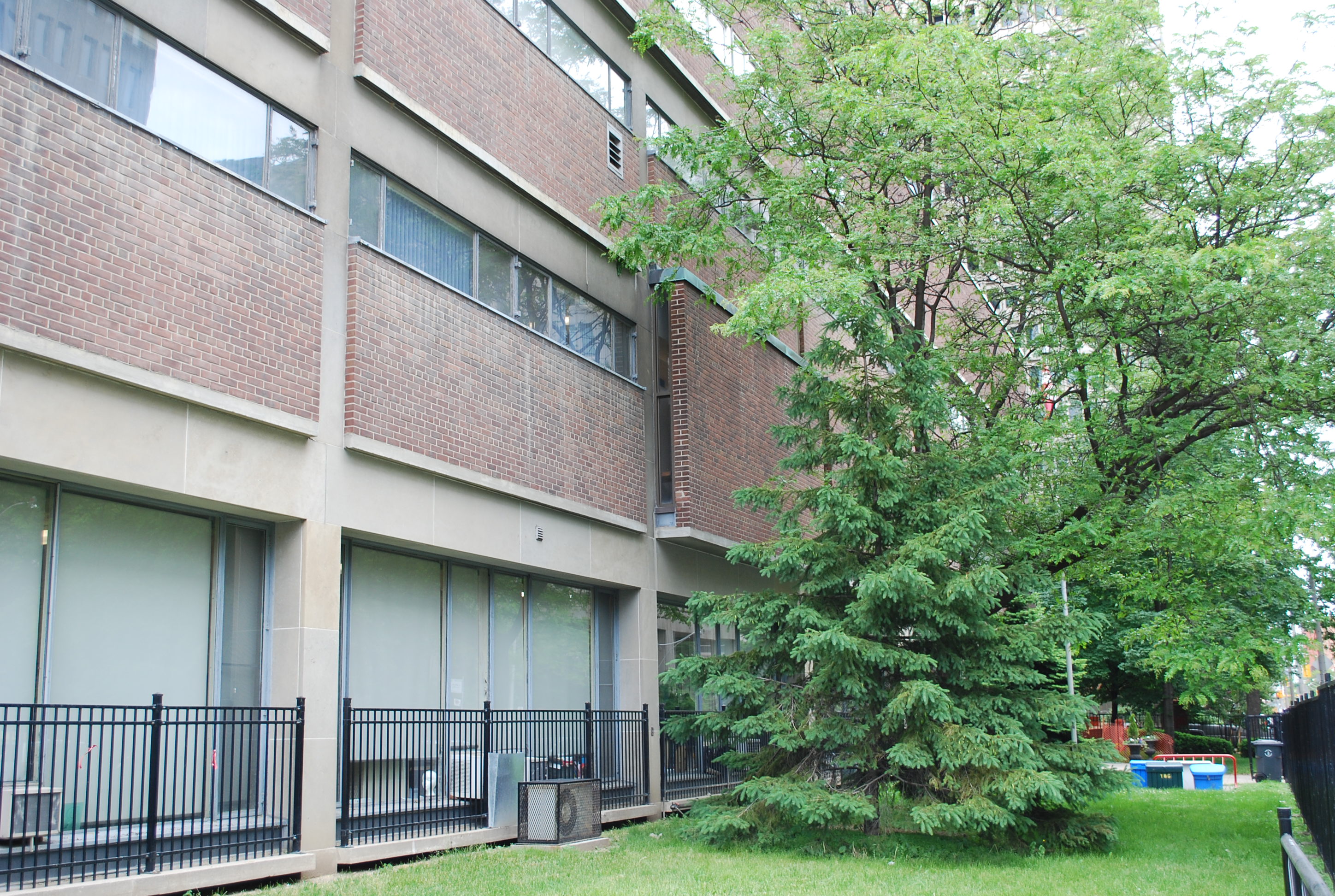 Holy St. Joseph, spouse of Mary,
Be mindful of us, pray for us, watch over us.
Guardian of the child Jesus,
Take our affairs, spiritual and temporal into your hands
And obtain for us the grace to know and lovingly
To accomplish the holy will of God.
O glorious St. Joseph, hear our prayers
And obtain our petitions.
How We Meet The Diverse Needs of Our Students
School History and Tradition
Originally called "St. Joseph's Academy for Young Ladies," and located on Power Street, St. Joseph's College School began as a private school when it was founded by the Sisters of St. Joseph in 1854.
In 1863, the Academy was incorporated in a new convent built by the Sisters of St. Joseph at the southwest corner of Bay and St. Alban's Streets, now Wellesley Street West.
The Sisters' property, which grew to occupy a city block, housed, in addition to the Academy, their Motherhouse and Novitiate. Later, St. Joseph's College, which was established in 1911 for women students of St. Michael's College in the University of Toronto, became a part of the complex.
In 1928, the Academy was renamed to St. Joseph's College School.
When the Ontario government purchased the convent property to construct four office towers, the Sisters of St. Joseph relocated the College School across the street at its present location. Students helped with the move, carrying furniture across Wellesley Street.
St. Joseph's College School at 74 Wellesley Street West opened on September 3, 1961.
The College School became entirely publicly funded in 1987, at which time the Sisters leased the school to the Metropolitan Separate School Board (MSSB), now the Toronto Catholic District School Board (TCDSB). The last Sister of St. Joseph to serve as principal retired in June 1996. The TCDSB bought the College School property from the Sisters of St. Joseph in December 2007.