Every three years, the Toronto Catholic District School Board (TCDSB) launches a pastoral plan that helps to nurture our Catholic community. The theme for the 2018-2021 academic years is "Rooted in Christ: we Belong, we Believe, we Become".
We thank the many students, staff, parishes, employee federations, trustees and other Catholic leaders who participated in last week's launch of the Board's new three-year pastoral plan from 2018-2021. It was truly wonderful to celebrate this launch during Catholic Education Week as we focused on renewing the promise of Catholic education. We were honoured to have His Eminence Cardinal Thomas Collins as our keynote speaker to offer some insights into the theme for our new plan - "Rooted in Christ: we Belong, we Believe, we Become".
Inspired by St. Paul's Letter to the Colossians ("Live your lives in him, rooted and built up in him and established in the faith… abounding in thanksgiving"), our new pastoral plan strengthens our sense of belonging to God and one another, expresses our belief in God through our vision and mission, and works to achieve our goals as people on a common mission.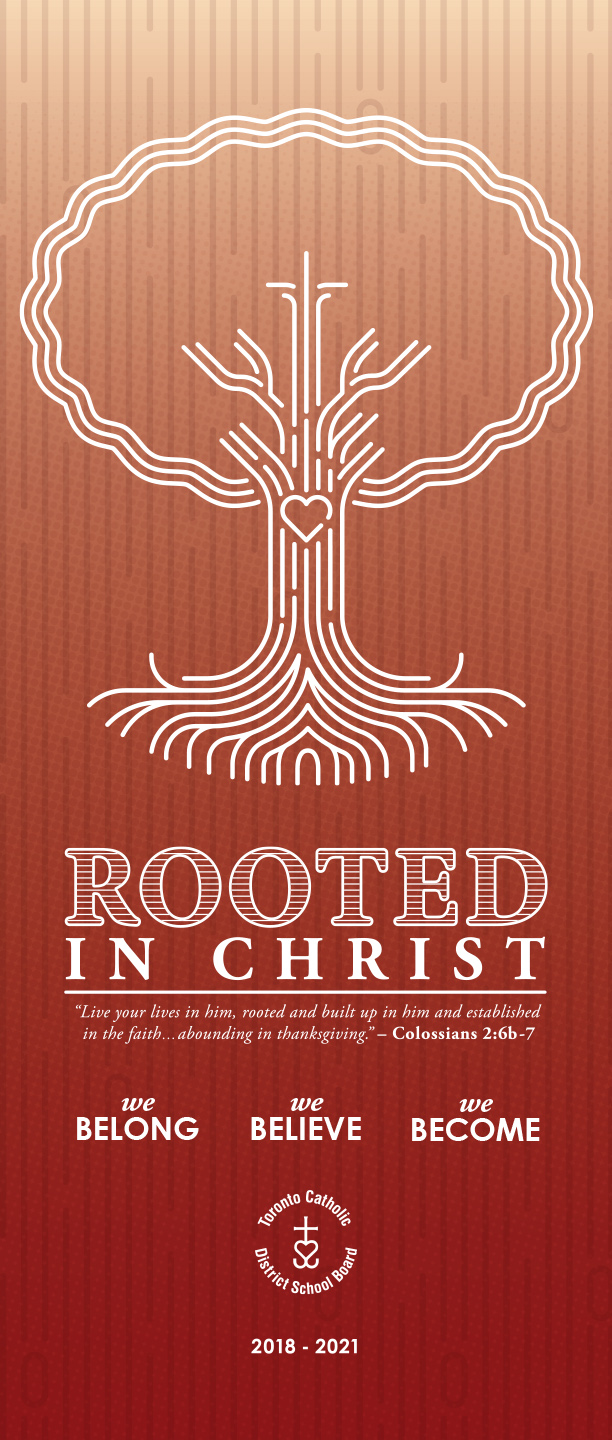 ​

we Belong, we Believe, we Become​
Photos from Rooted in Christ Celebration