Celtic Canadian Heritage Month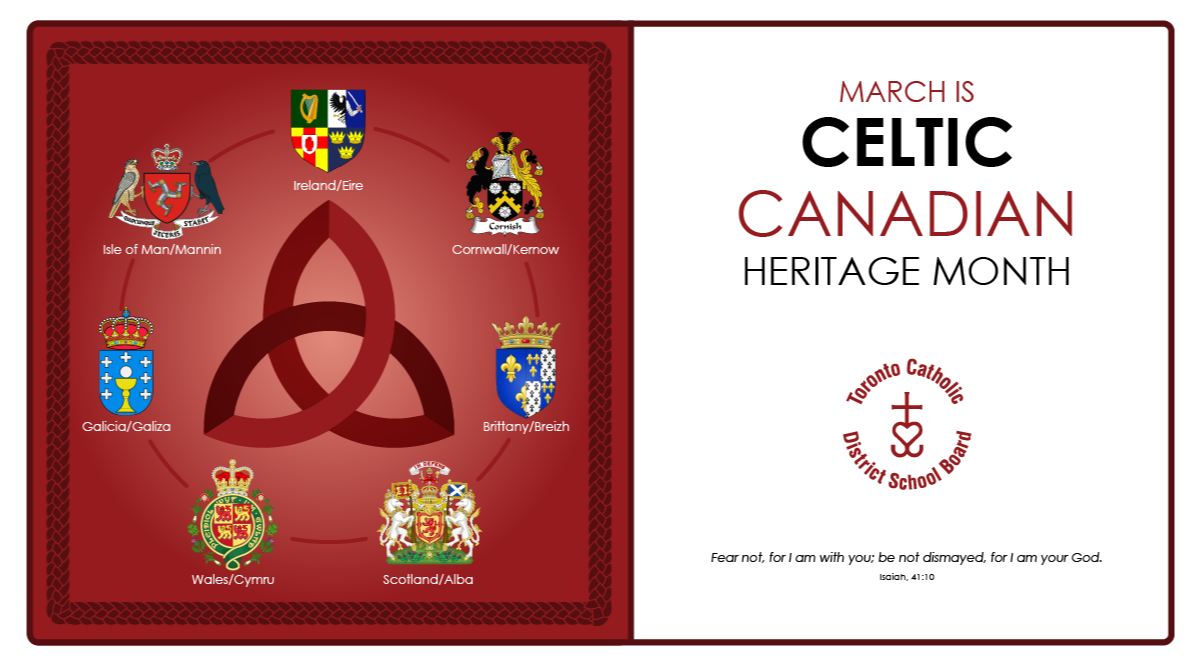 Celtic Canadian Heritage Month has been celebrated at the Toronto Catholic District School Board (TCDSB) every year in March since 2008.
Irish immigration to Canada is remembered through several pivotal episodes in Canadian history:
The Robinson Settlement in the 1820s.

The Irish Potato Famine in the mid-1800s.
Another wave of emigration to Toronto is remembered by today's families whose parents or grandparents came during the 1940s, 1950s and 1960s. A great number of men worked on the Toronto Transit building the subway tunnels, with many more on construction sites building roads and railways.
Learn more about Celtic heritage with these resources: