Filipino Canadian Heritage​​​ Month
The Toronto Catholic District School Board (TCDSB) has proclaimed June 12 as Filipino Heritage Day and June as Filipino Heritage Month in the TCDSB annually, with elementary and secondary schools encouraged to celebrate Filipino Heritage with educational events and lessons.
This month acknowledges the long and rich history of Filipino Canadians and their contributions to Canada. It also provides an opportunity for Canadians across the country to celebrate the contributions Filipinos have made in enriching the diversity and social fabric not only in this region of Ontario, but also areas across Canada.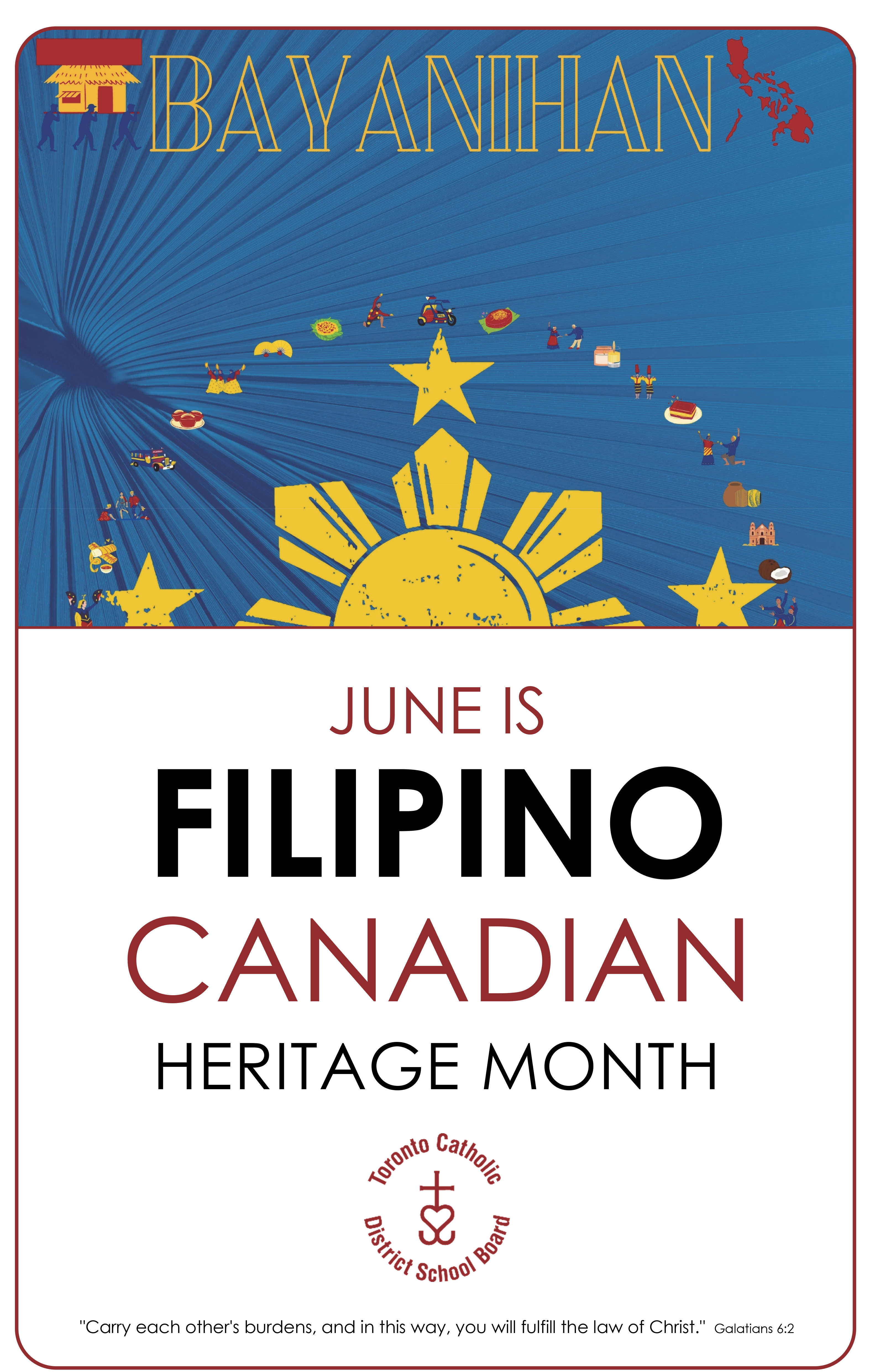 We have developed a range of resources and events related to Filipino heritage.
June 12 is Filipino Heritage Day. Learn more about how we celebrate this day.
Refer to the following Filipino Canadian Heritage​​​ Month proclamation: