I​talian Canadian Heritage Month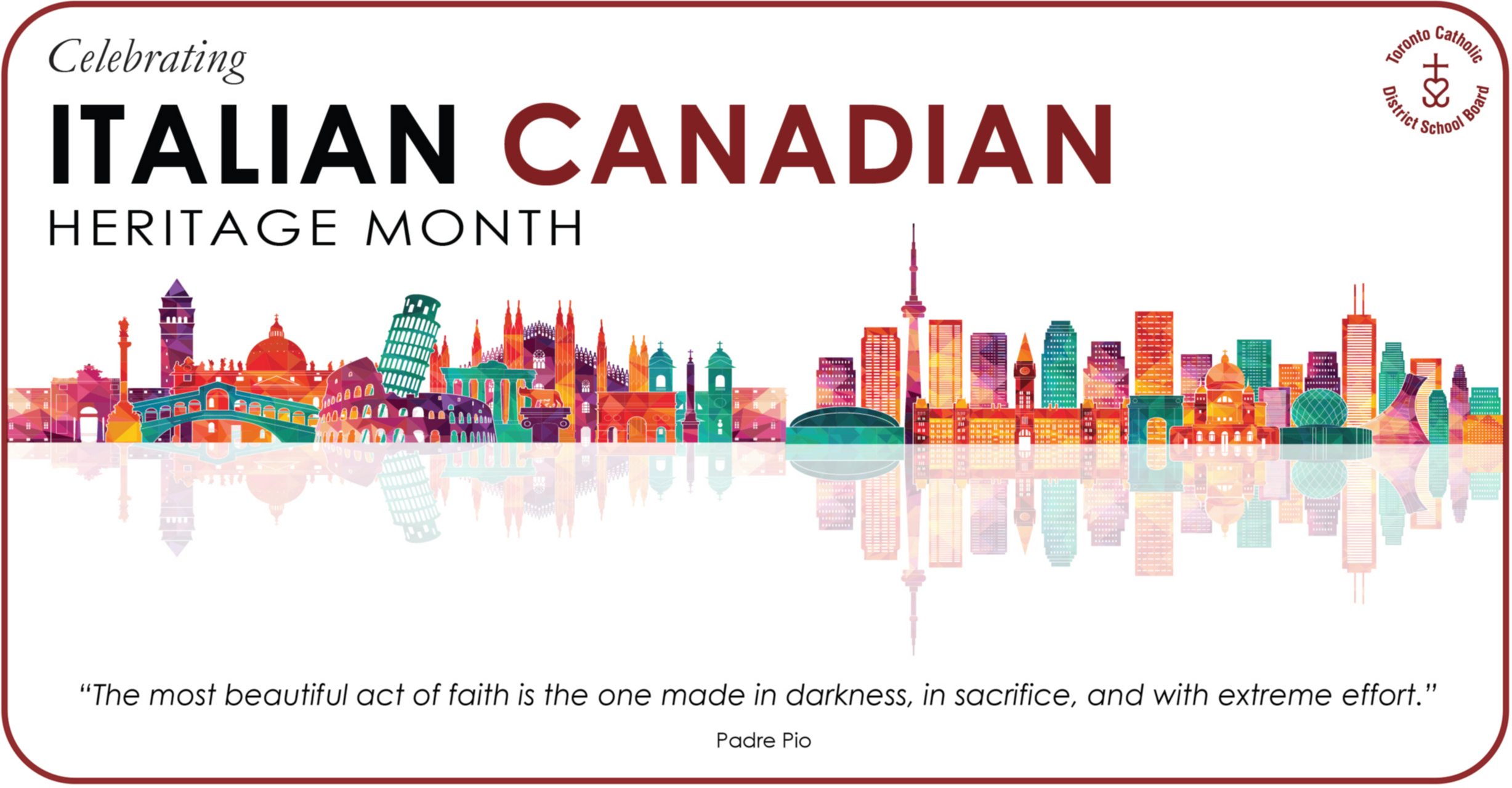 The Toronto Catholic District School Board (TCDSB) celebrates Italian Canadian Heritage Month each June - focusing on the Italian language, music, art and culture.
Learn more about the Italian heritage with these resources:
Transformations: The Italian Canadian Experience
Transformations: The Italian Experience documents the challenges and changes experienced by new Canadians. In their own words, it recounts how these immigrants adapted to cope with the challenges of culture shock, the nostalgia for the traditions they left behind and the new life and identity they built for themselves through hard work and perseverance.
It celebrates the accomplishments of Italian Canadians and the contributions they have made to Canada and Canadian society. It documents what first generation Canadians valued and internalized most from their immigrant parents.
Refer to the following Italian Canadian Heritage​​​ Month proclamation: