Our newcomer programs and events at the Toronto Catholic District School Board (TCDSB) are designed to welcome students and families who are new to Canada, and ensure a smooth transition into our schools.
The 2022 Newcomer Conference was held on October 25 for Grades 5-8 and October 26 for Grades 9-12.
The Newcomer Conference aimed to:
Provide a networking opportunity for new students.

Build confidence among newcomer students to interact with others.

Provide a platform for newcomer students to ask questions and share their lived experiences.

Give students educational resources and connections to resource providers.

Build allyship and a greater sense of belonging.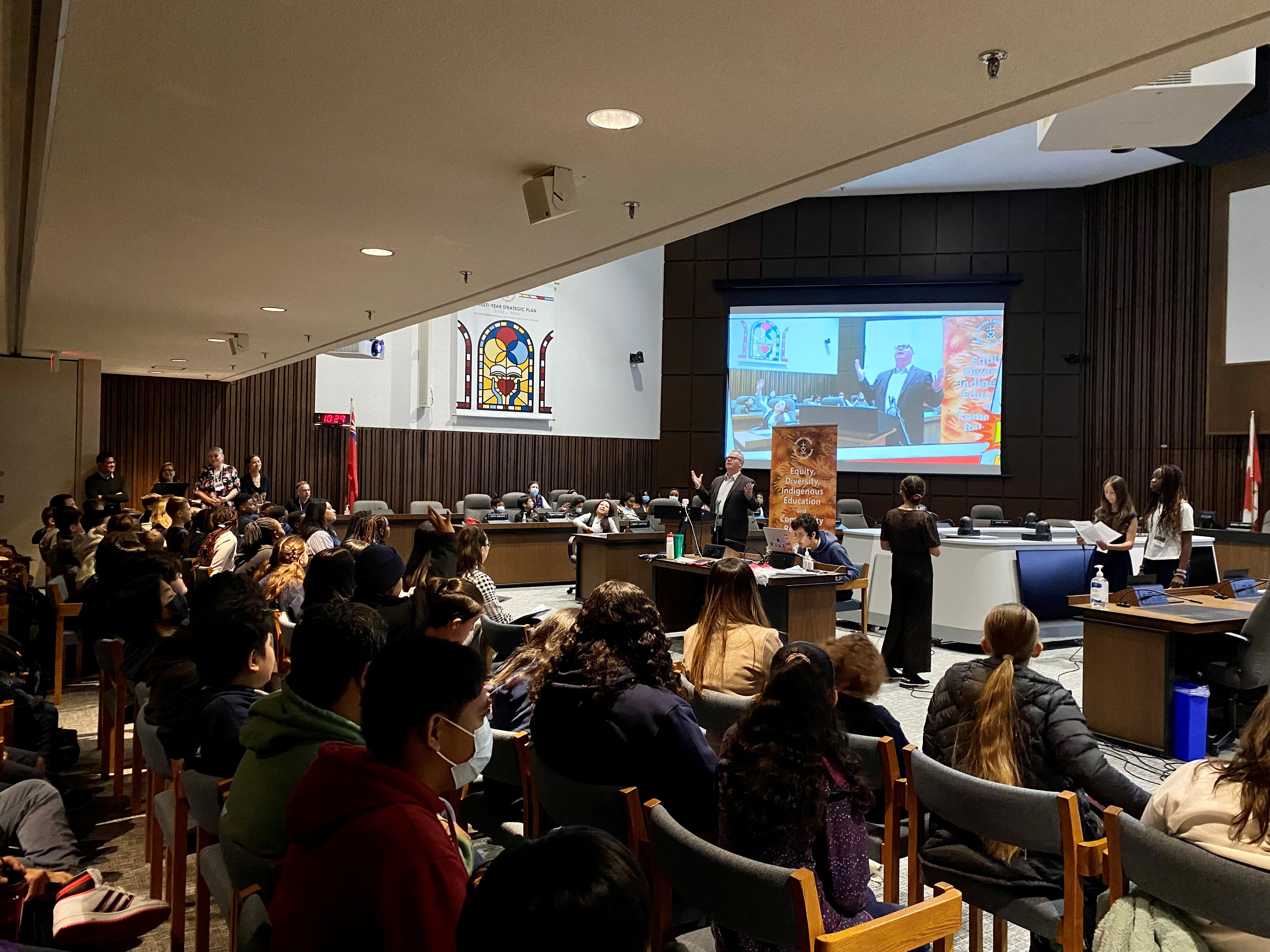 Newcomer Prayer | Walking With Christ
Guiding God,

We come to you, grateful for new beginnings,
with eyes of faith and hope
that you will bless us with
new friendships
new learning
new growth in body and spirit.

We come to you, fully,
with hearts of kindness and love
that you will bless us with
hands that offer help
and strength to hold each other

We come to you, open to your grace,
with minds of justice and peace,
courage to speak and see truth,
and compassion to serve others.

We walk with you, Christ,
on this journey;
As newcomers, friends, guides,
With eyes of faith and hope
Hearts of kindness and love
And minds of justice and peace.
Amen.
We are here to help and answer any questions you might have. Contact us today.