Our newcomer programs and events at the Toronto Catholic District School Board (TCDSB) are designed to welcome students and families who are new to Canada, and ensure a smooth transition into our schools.
2023 TCDSB Newcomer Video Competition
The 2023 TCDSB Newcomer Video Competition is now open to newcomer students in Grades 6-12. Newcomers are permanent residents, international students or refugees who arrived in Canada from 2018-2022.
To enter the competition, students have to submit a video of 2 to 2.5 minutes in length about the theme: I Am A Newcomer: What My Classmates and Teachers Should Know About My Culture.
Highlight a positive value, trait, or practice in your culture that you wish to share with your teachers and classmates and why. How does this cultural value uplift you or other people or shape you to become a better person? Review the Contest Rules for instructions on how to enter, what to submit in your entry package and more.
Submission examples include poem, spoken words, song, skit, or monologue.
The deadline for entries is on October 6, 2023 (Friday) at 5:00 PM. Finalists will be notified by October 10, 2023 (Tuesday).
Prizes include: cash prize, certificate of participation and video to be featured on the TCDSB website.
The 2023 Newcomer Conference will be held on October 18, 2023 (Wednesday) for Grades 5-8 and October 19, 2023 (Thursday) for Grades 9-12.
The Newcomer* Conference aims to:
Provide a networking opportunity for new students.

Build confidence among newcomer students to interact with others.

Provide a platform for newcomer students to ask questions and share their lived experiences.

Give students educational resources and connections to resource providers.

Offer learning opportunity to navigate the Ontario educational system.

Build allyship and a greater sense of belonging.

Understand newcomers' responsibility as settlers and learn about Indigenous Ways of Knowing.

Learn about supports for experiences of racism being new immigrants.
*The Newcomer Conference is open to Permanent residents, International Students or Refugees who arrived in Canada from 2018-2023.
Register early, as seats are limited.
If you have questions, email jodelyn.huang@tcdsb.org or anarita.santos-furtado@tcdsb.org.
Students must register (TCDSB login needed), and also complete a Media Consent Form and an Excursion Form in order to attend the event: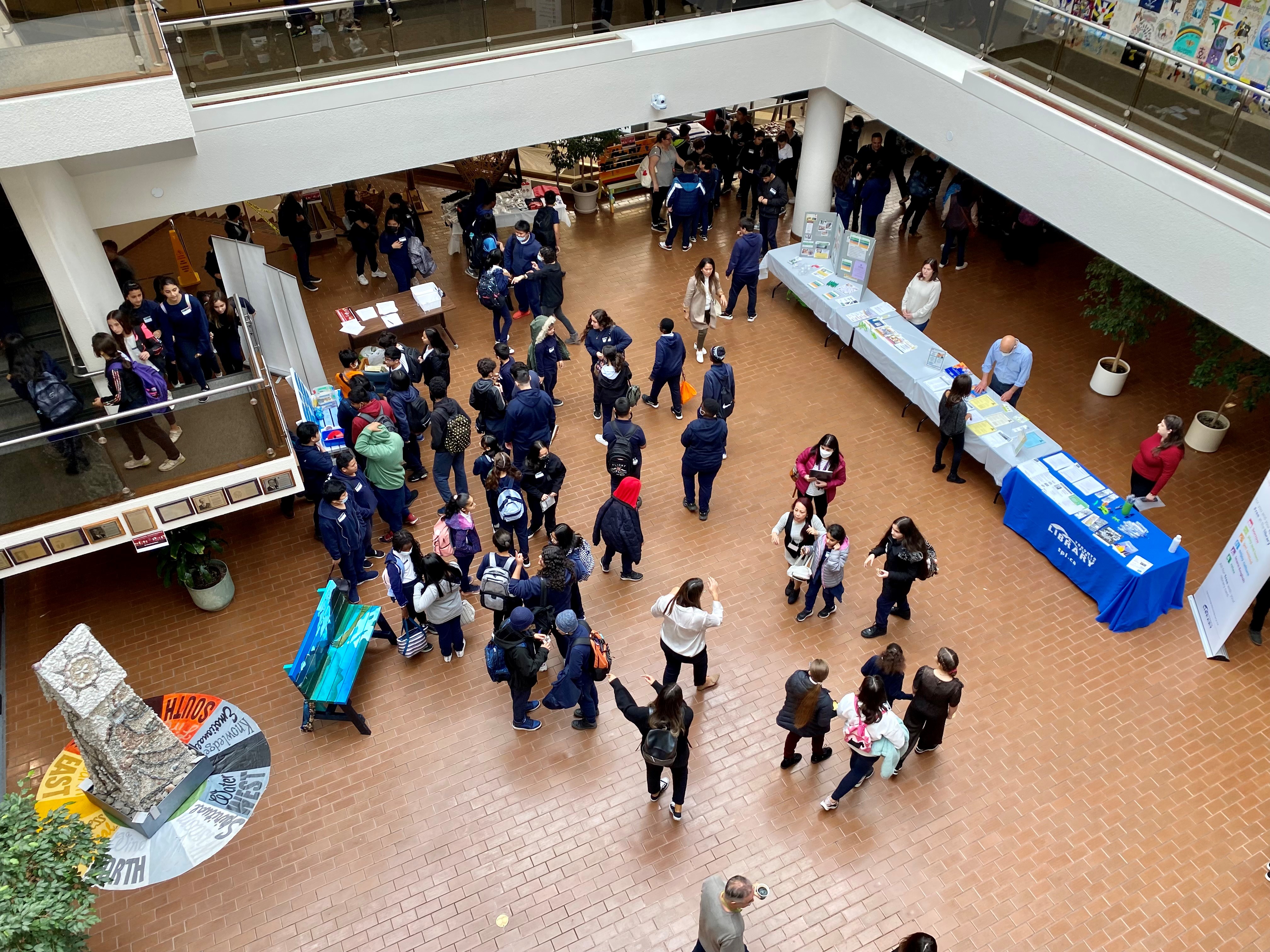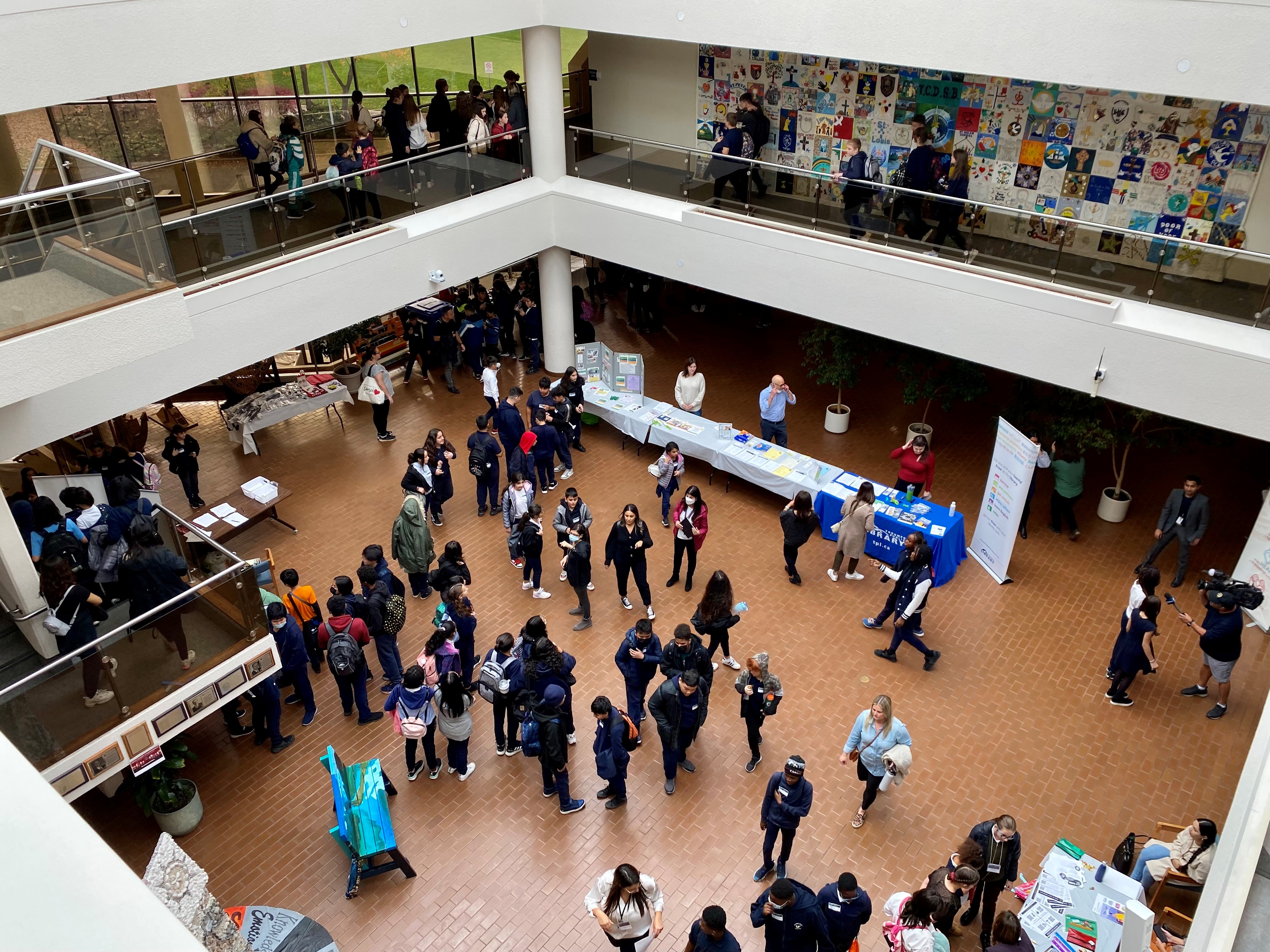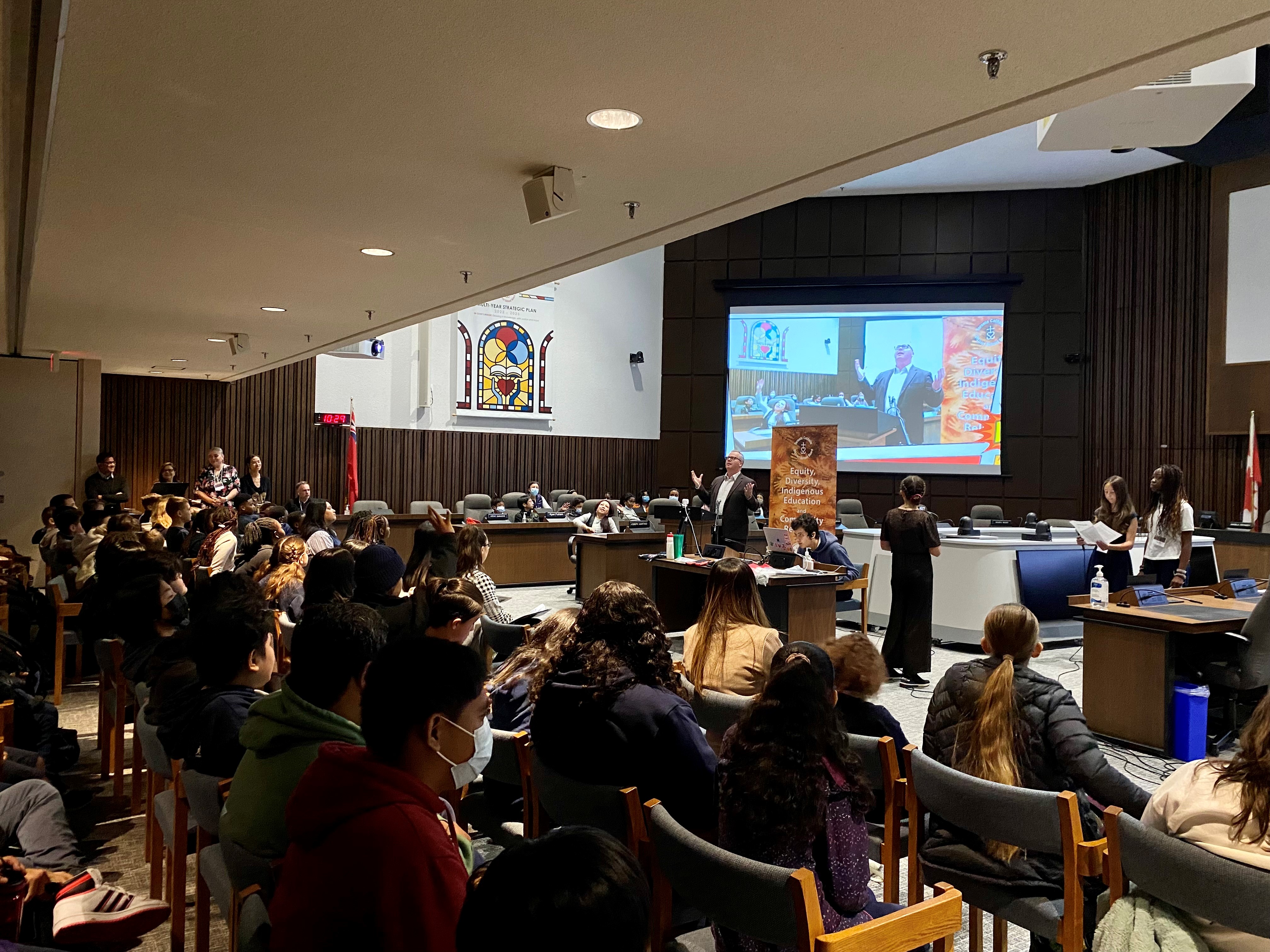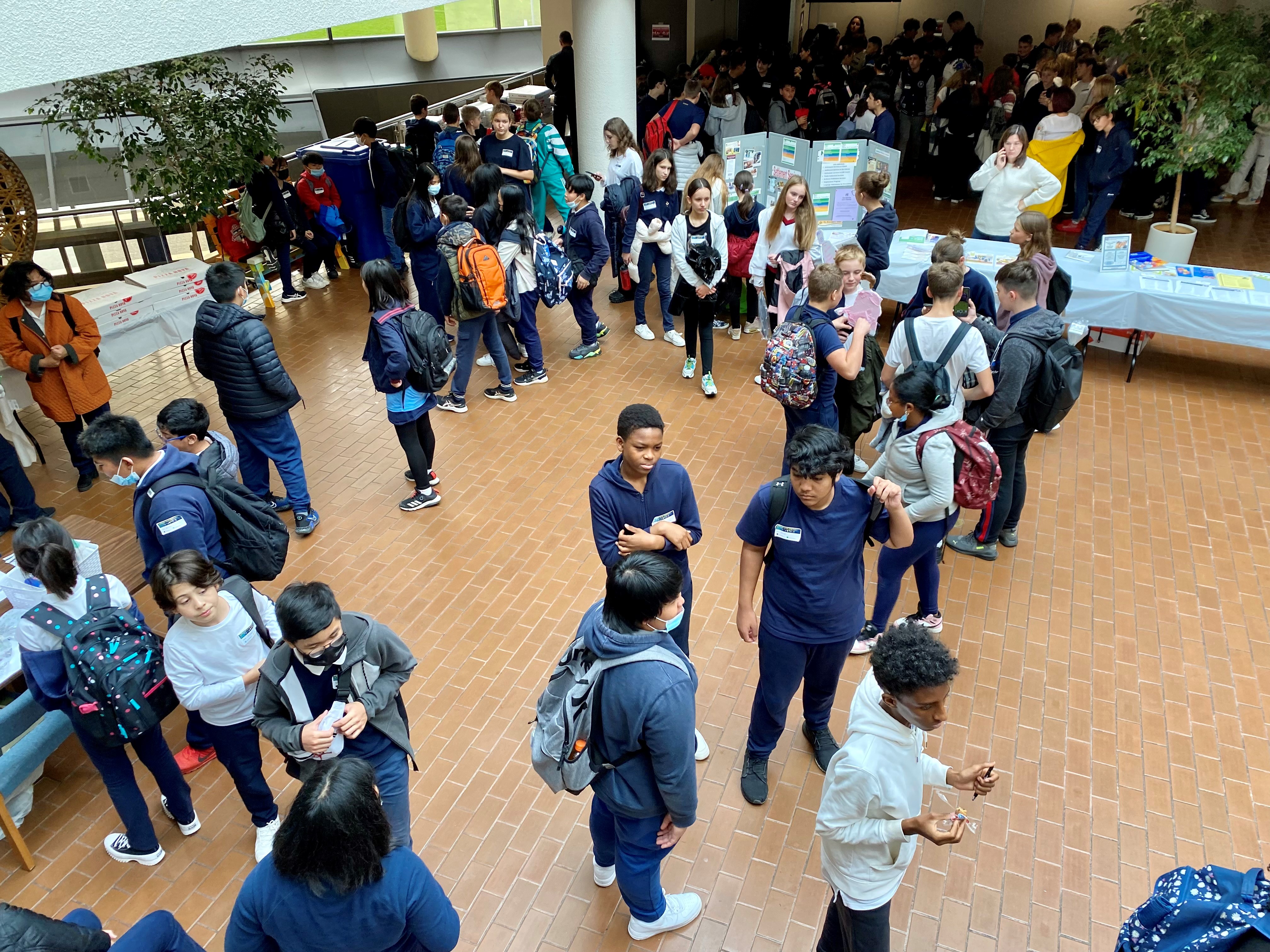 We are here to help and answer any questions you might have. Contact us today.